I'm excited to announce that I'm presenting several informative talks in Europe and Scandinavia this Fall.


First up is JavaZone in Oslo, Norway. I can't believe this classy and large of a show is put on by a user group (in a sports arena). Clearly, it has a great committee and a great director at the helm. This is where I first met the likes of Ola Bini of JRuby and Kohsuke Kawaguchi of Hudson fame. If you are in reach of Norway, this is a must-see developer event with presenters gathered from all over the world.


Next up is the exciting Øredev in Malmö, Sweden. I've heard from my colleagues at No Fluff Just Stuff that this is a stellar event. The quality of materials Øredev has sent out to speakers has been amazing thus far, and literally table-discussion worthy for inclusion in our Presentation Patterns book. I'm going to be in every one of Evan Doll's iOS sessions.


Finally, I'm presenting a nitro-enhanced version of Encryption on the JVM at Devoxx in Antwerpen, Belgium. Another conference (like the awesome Jazoon) in a movieplex? Anytime! No worrying about the size of code samples on the screen, that's for sure. Is a 30 meter screen big enough for you? I hear that Devoxx is the JavaOne of Europe. The lineup of speakers is phenomenal. I will be in a chair for every session besides mine.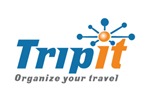 If you are in Europe, or are of a traveling persuasion like I am, any one of these three venues would be a big enhancement to your knowledge and relevancy in the JVM development world in 2011. I hope to meet many of you I've only spoken with digitally before. I've already received dozens of "see you there messages." Add your name to that list.